JUNE 3, 2021: UDPDATE!!!! EVENT WILL NOW BE HELD AS PART OF THE 'NOW AND THEN' FESTIVAL TO TAKE PLACE ON SEPT 19, 2021!
Welcome to the Frank Meader Council # 6064 Knights of Columbus and the home of www.SheepDeeds.com!
The Aulson Family, owners of Goats-to-Go www.GoatstoGo.farm proudly present the 2021 Great Sheep 'Pebbles' Land Rush fundraiser for the Knights of Columbus Chapter 6064.
Let be known by all persons that the Knights of Columbus Council 6064, serving the towns of Georgetown, Rowley, Boxford, Byfield, and surrounding communities will hold their SUNDAY, SEPT. 19, 2021 1:00 P.M.

GET YOUR 'DEED' TODAY.
Available for sale from members of Council 6064 Knights of Columbus, located in Georgetown, Massachusetts.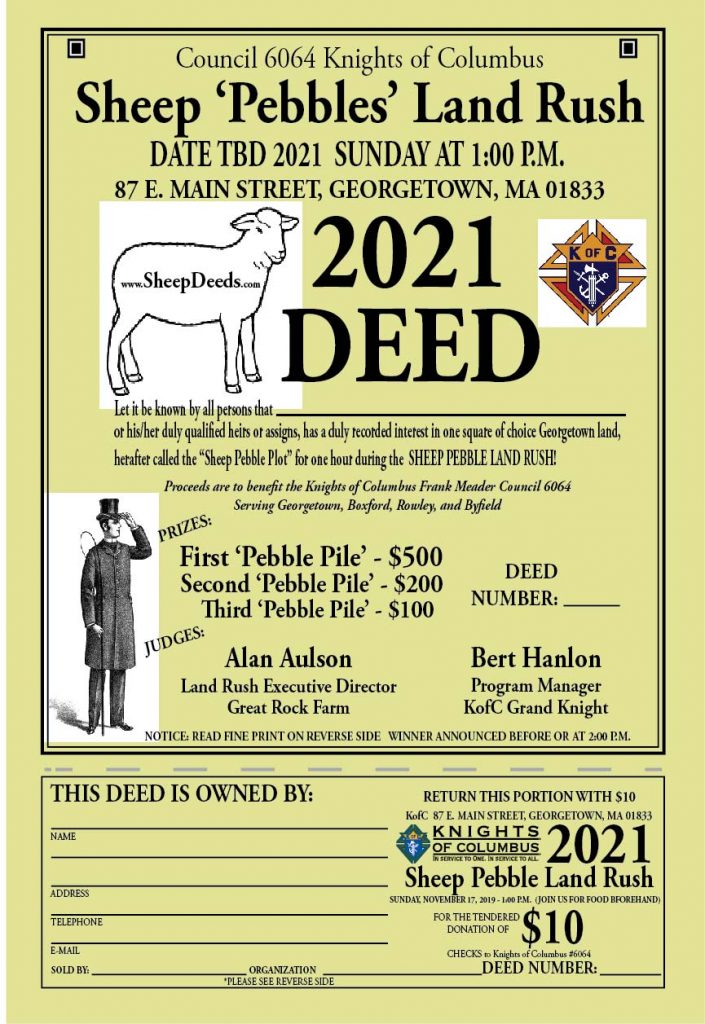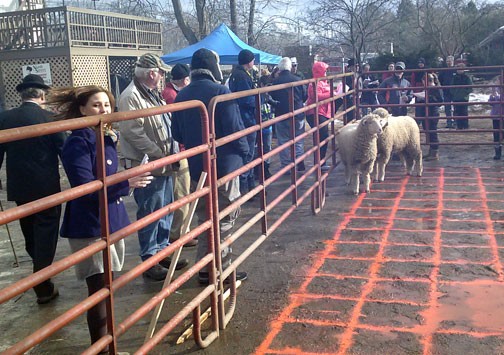 BUY YOUR DEED TODAY FOR THE GREAT, GRAND, SHEEP PEBBLE LAND RUSH!
It will be held at 1:00 p.m. on Sunday, June 6, 2021. A great fun event.
Come see the sheep!
$10 per deed for a chance to win $500 or one of many prizes!

For a fee of $10, you can record a "DEED" for one square in the sheep pen grid for the duration of the Great 'Pebbles' Land Rush.
Proceeds are to benefit the Knights of Columbus Frank Meader Council 6064
which provides the use of their building and grounds to local groups and scouts

This is a Great EVENT!
Our primary fundraiser for the year.
PRIZES:
First 'Pebble Pile' – $500
Second 'Pebble Pile' – $200
Third 'Pebble Pile' – $100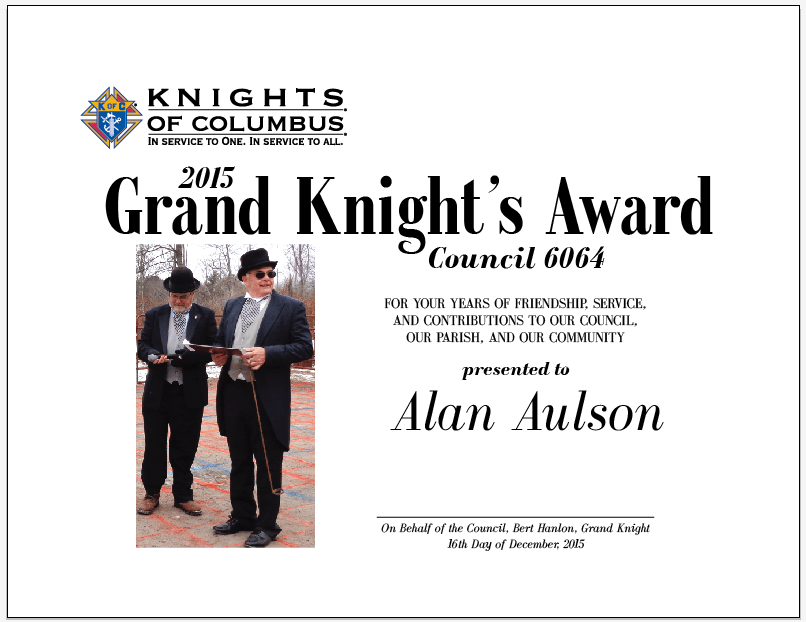 JUDGES:
Alan Aulson, Land Rush Executive Director, Owner of Great Rock Farm and Goats to Go!
Bert Hanlon, Land Rush Program Manager and KofC Grand Knight
This is a tremendously fun time. Please arrive early as light fare is served around 12:00 as the community gathers. More substantial food and other items are available for sale through the various concessions.
Get your 'Deed' Today!
Contact any member, or contact Bert Hanlon or Alan Aulson or Lonnie Brennan 978-three five two-5449
You can purchase a deed online today through one of our supporters. CLICK HERE TO PURCHASE A DEED ONLINE for $10!